Mental health services have been failing nationally so so many families. I'm just a mum who is trying to find answers after her own sons death within failed mental health services. Finding on route that I'm not alone.
The Coroner called for a public inquiry into my sons death way back in 2015. It's now 2020, multiple lives lost since.
I fight for the truth, for justice and accountability. Without accountability there can be no change.
A worrying number of our MPs appear to turn a blind eye where mental health services are concerned. Help me wake them up.
This is your time to have a voice. Tell your mp how your loved ones have been failed by mental health services; why accountability is so necessary.
I have secured a number of MPs to attend the debate on Monday 30th November.
But we are still a long way off.
PLEASE HELP BY CONTACTING YOUR MP…ENCOURAGE THEM TO ATTEND THE DEBATE
To receive a template letter to help support our call for a Statutory Public Inquiry with your MP.
⬇️⬇️⬇️⬇️⬇️⬇️⬇️
please Email me: Mailto:matthewscampaign@aol.com
Remember, it's best to send personalised letters to your MP – wherever possible using local, individual examples of the impact that mental health failings and no accountability has had on you – so feel free to add and amend to this letter!
You can use the text below, or use it to help write your own letter.
Find your MP And send them a letter♥️
---
Sample Text:-
YOUR NAME
Address
Telephone number
Email address

Date
Dear Recipient,(YOUR MP)
PLEASE ATTEND THE FORTHCOMING DEBATE ON
"ACCOUNTABILITY FOR DEATHS WITHIN MENTAL HEALTH SERVICES"
& SUPPORT OUR CALL FOR A STATUTORY PUBLIC INQUIRY
MONDAY 30TH NOVEMBER 2020
Video:- Families call for a Statutory Public Inquiry
As you may be aware, further to a UK petition (with 105,580 signatures) raised by Melanie Leahy mother of Matthew Leahy deceased, a meeting took place via Zoom between Melanie Leahy and Catherine McKinnell chair of the Petitions Committee on 24th of September 2020. The meeting was also attended by Melanie Leahy's solicitors, Nina Ali and Priya Singh of Hodge, Jones and Allen and Selen Cavcav from Inquest.
A copy of the Melanie Leahy's follow up letter to Ms McKinnell is attached for your information. The contents are self-explanatory
My/ Deceased's story
Set out brief details – 2 or 3 sentences will suffice, setting our your experience if you were /are a patient, or your concerns if you are the family/relative of someone who has been failed by the Mental Health Services.
Melanie Leahy has been working tirelessly since the death of her son Matthew and has called for the debate as a precursor to a Statutory Public Inquiry.
I/ we write to add our support to Melanie's campaign.
I/we believe that the only way that mental health services will improve is by looking very carefully at, how and why things have gone so badly wrong and calling all those responsible properly to account.
We need the help of MPs in urging the Minister to set up the Inquiry.
The problems in the mental health system are national, but in terms of finance, management and expediency. ie the most effective and cost effective way to really investigate the underlying causes/problems/ shortcomings in mental health services, is to shine a spotlight and really scrutinise what has (and is continuing) to go badly wrong in Essex – effectively make Essex a case study from which change can be rolled out nationally.
There have been multiple reports and reviews written about national failings and the evidence shows these are not making the necessary changes happen quick enough.
We must have a statutory Public inquiry now.
I/We echo Melanie's demand for truth, justice and accountability.
I/We firmly believe that the only way that we will get this is via a Statutory Public Inquiry.

I/We hope and trust that as our MP you will take our concerns on board and ensure that our voices are heard and that we are represented at the Debate when it takes place.
I/We look forward to hearing from you
Yours sincerely,
YOUR NAME
To receive a template letter to help support our call for a Statutory Public Inquiry with your MP.
⬇️⬇️⬇️⬇️⬇️⬇️⬇️
please Email me: Mailto:matthewscampaign@aol.com
⬆️⬆️⬆️⬆️⬆️⬆️⬆️⬆️⬆️⬆️⬆️⬆️⬆️⬆️⬆️⬆️⬆️⬆️⬆️⬆️⬆️⬆️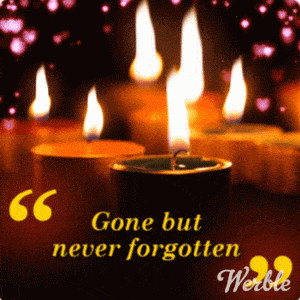 Please follow and like us: