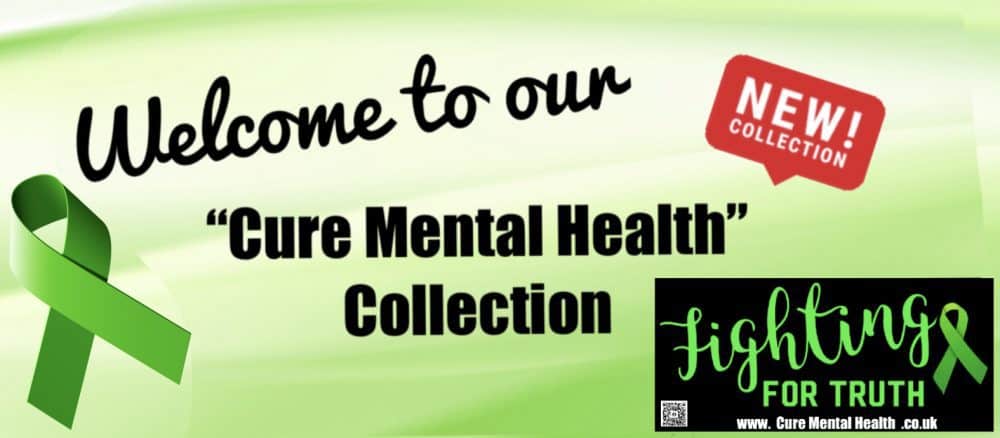 Welcome to our new "Cure Mental Health" collection.
Designed to help us raise awareness of the campaign.
Every purchase helping us to advance the campaign for Truth, Justice, Accountability and Change within Mental Health Services, by helping us raise much needed funds for campaign kit, leaflets, web development, promotions etc.

THANKYOU.
We offer free delivery on all orders.(UK ONLY – Please ask price for any other destinations)
All items are made to order, with delivery times between 5-20 days.
Various colours and designs available.

Please just email with any orders to Mailto:Matthewscampaign@aol.com