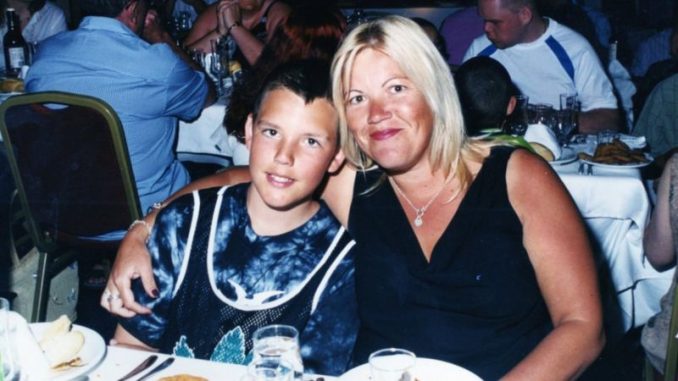 A GRIEVING mum says a planned Government inquiry into a "series of tragic deaths" over a seven-year period "offers no confidence".
Melanie Leahy's son Matthew – a former Westcliff High School for Boys pupil – died at the Linden Centre in Chelmsford after being detained in November 2012.
Mrs Leahy will have her bid for a public inquiry debated in parliament next month.
She has written an open letter to the House of Commons parliamentary petition committee as her petition reaches 105,580 supporters.

The Government says health minister Nadine Dorries intends to commission an independent review over "failures in care" between 2008 and 2015 at the centre in Chelmsford.
However, Mrs Leahy wants the inquiry to go further.
She wants full disclosure, with the inquiry having the powers to force people to take the stand under oath.
In her open letter, Mrs Leahy calls upon the Government to prioritise the debate as a matter of urgency to avoid the future deaths of individuals.
Since Mrs Leahy launched her campaign, 24 families have come forward to tell their stories of "appalling patient abuse".
The search for additional families continues.
Mrs Leahy and the team behind the campaign are encouraging those who have lost loved ones either to inpatient or community deaths, or individuals themselves who have been failed and survived, to make themselves known.
Mrs Leahy said: "Whether it was under South Essex Partnership University NHS Foundation Trust, or Essex Partnership University Trust, whether the victim is young or old, it matters not.
"What matters is that we unite together to get answers and force change for the better.
"Other lives depend on it.
"The accounts of abuse collected so far span many years."
Mrs Leahy added: "We are not talking about negligent care here, but active, systemic and ongoing gross neglect and abuse of the vulnerable.
"There is something insidious and rotten in Essex Mental Healthcare, both across its inpatient facilities and in care being provided in the community, and it must be exposed and stopped."
Credit Echo https://www.echo-news.co.uk/news/18815069.mental-health-inquiry-grieving-mums-pleas/
Please follow and like us: