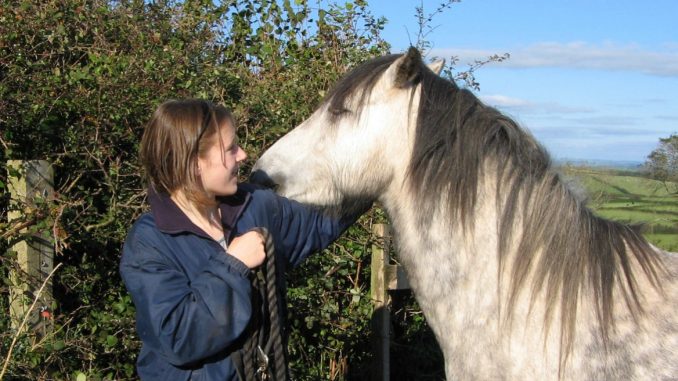 Telling it as it is….
'My daughter's absolutely petrified' – the children trapped in Britain's mental health units
There is a toothbrush stuck inside 26-year-old Ayla Haines's digestive system, which she swallowed in desperation almost a year ago in the Northamptonshire psychiatric unit where she has been held for three years.
Suzy White*, 14, bears bruises on her face and arms after staff allegedly threw her to the floor at the Hertfordshire secure unit where she is being treated, and where she has attempted suicide.
Both of these young women's parents are desperate to get them out of these secure mental health wards. Melanie Leahy understands their fear. All she has left of her son, Matthew, are photographs and memories: his body was found hanging in his room in 2012, at the mental health unit in Essex…
These are just some of the hundreds of stories of abuse, neglect and deaths emerging from Britain's secure mental health units, meant to care for some of most vulnerable patients in the country.
Eight years after the Winterbourne View scandal – when undercover BBC Panorama footage revealed staff assaulting patients with learning disabilities at the private hospital near Bristol – and a subsequent review, which recommended similar residential units across the country be closed, they are still home to 2,245 patients, including 250 children.
"I wish I had never asked for help," says Brian White*, 44, father of Suzy, who was sectioned under the Mental Health Act 18 months ago, after several suicide attempts. "My daughter is locked in a ward going out of her mind, becoming further distressed. It's like the staff don't care."
The issue was forced back into the spotlight by last Wednesday's Panorama investigation into psychological and physical torture at Whorlton Hall, Durham. On Friday, ten workers were arrested over the alleged abuse of patients with learning difficulties at the privately-run NHS-funded unit.
The harrowing scenes that played out on television were all too familiar for scores of scared parents, who have told The Telegraph about allegations of rape, staff sleeping while on suicide watch, arms being broken by staff, unwarranted strip searches, restraint, seclusion and use of tranquilising drugs.
What are meant to be short stays of a few months to stabilise patients' conditions often extend indefinitely as they are worsened instead; 58 per cent of those in such units have been held for more than two years.
"It's an awful, abusive cycle," says Sir Stephen Bubb, who led the 'Winterbourne View – Time for Change' report, published in 2014. "There's no doubt in my mind that there are more scandals out there."
Suzy – who has learning difficulties, emotional dysregulation and PTSD after being abused by a friend's father – has only been at Potters Bar Clinic, run by Elysium Healthcare, for nine weeks, but in that time her parents have already had to call the police on three occasions.
In her first week on the 'low-to-medium secure' female ward, she escaped and ran to the local Tesco, where she tried to take her own life. She was rushed to hospital, where her stomach was pumped.
Since then, Brian claims staff have separately "pulled Suzy down the stairs by her hair" and "ploughed her into the floor head first", pressing on her back so she couldn't breathe. After the second incident, Suzy was sedated. Brian called the police and complained to the hospital that Suzy wasn't safe. The police and Care Quality Commission (CQC) are investigating, but no charges have been brought. The hospital is investigating complaints and told The Telegraph the wellbeing of patients is its top priority, adding that it has a "zero tolerance policy" to unprofessional conduct.
"I'm worried that something serious could happen in there," says Brian, a computer hardware engineer. "When she called me still struggling to catch her breath, I froze."
Reports from the CQC and Children's Commissioner this week painted a picture of a draconian system failing to care for patients, in part because of lack of funding, the use of agency staff and the Government's failure to instigate reform.
Complaints of excessive force are common. One parent told me how her 17-year-old daughter – who has severe PTSD after being abused by a teacher and is on a low to medium secure ward at an NHS hospital – was strip-searched after staff misplaced some cutlery. The teen was on her period and staff inspected her used sanitary pad, causing undue distress, before finding the missing cutlery in the dishwasher. They later refused to let the girl call the Samaritans.
"If she was a dog the RSPCA would have stepped in a long time ago," says her mother. "My daughter's absolutely petrified in there."
Suzy was previously being treated at St Aubyn Centre, Colchester, where Brian says she was responding to therapy, but she was moved to Potters Bar, a one-hour drive from their Essex home, after another suicide attempt.
Her time there started badly. In the first week, she moved rooms after other patients on the ward told her a girl had died in her room weeks earlier (an inquest is ongoing into that death). Brian claims the female ward is often staffed by men, which exacerbates Suzy's PTSD, and she has yet to be given the therapy her father believes she needs.
Suzy has told her parents that she has witnessed countless incidents of staff physically restraining patients and that the ward becomes "a wrestling ring" at night. On one occasion, she sent her father a "harrowing" audio recording, shared with The Telegraph, of blood curdling screams, which she says were from a patient being restrained by a male staff member. "The girl sounds like she's being murdered," says Brian.
Physical and chemical restraint are meant to be a last recourse, but in recent weeks, Suzy has told Brian she has been continuously sedated – claims which he says are supported by hearing her slurred voice over the phone.
Like other parents with children who have been sectioned on such wards, there's little Brian can do when Suzy rings from the unit's payphone each night to ask, "Please Dad, can you come and get me?"
"It's making me ill," says Brian. "I feel powerless and like I don't have any rights."
Jane Haines, 53, a horse trainer from South Wales hasn't worked for years, because she is too stressed about Ayla, who has been on a medium secure ward at the privately-run St Andrew's Hospital in Northampton since 2016 (patients are only meant to be admitted for nine to 18 months).
The hospital is 220 miles and a six-hour train journey from the family home, but Jane agreed to the transfer in order for her daughter to have a trial period off the anti-psychotic drugs which she believes are making her worse.
"That has never happened," says Jane. "I wasn't optimistic about her going in, but it was my only option. I wish I'd never agreed to it."
Ayla has severe anxiety, obsessive compulsive disorder, anorexia, and a personality disorder (Jane believes this is actually autism but claims staff won't assess her because she is "warm and friendly"). By 19, she was physically well, had won student of the year for karate, and was learning to drive. But her self-harm became so severe that she was admitted to hospital, before being moved to St Andrew's.
There, her condition has worsened. Jane claims Ayla has been restrained for hours at a time, spent days secluded in a bare room and had contact with her family restricted to three 15-minute monitored calls per week and irregular visits (until last month, she hadn't seen her daughter for a year). Once, a visit was allegedly cancelled after a staff member goaded Ayla, "Let's see if you attack your family", which sent her into meltdown.
According to Jane, Ayla has attempted to drown herself, put hair removal cream in her eyes, swallowed a toothbrush, and inserted pens and wound dressings into her skin. Last week, she was hospitalised for chewing a hole in her arm.
"That environment isn't conducive to anyone getting well," says Jane. "Ayla's got a bald patch from head banging, which will never grow back. How is she getting better? What is the medication doing?"
St Andrew's told The Telegraph it uses restraint for the shortest time possible when all other de-escalation methods have failed. It adds that it has received no formal complaints from Jane, but that it will look into her claims.
A recent report found as many as 50 patients are stuck in secure units run by St Andrew's. Bethany, another patient at the Northampton hospital, and her father, Jeremy, are suing the NHS for breaching the Human Rights and Equality Acts on torture, inhumanity and right to a family life. Her story was brought before Parliament's Joint Committee on Human Rights las year after her father, Jeremy, won a High Court battle against Walsall Council over an improper gagging order.
Melanie Leahy, 54, knows how urgent it is that inpatient mental health care is overhauled. Matthew, a previously happy teen, was 20 when he was sectioned with suspected psychosis in 2012. Staff at the NHS-run Linden Centre told her to leave him for a week to settle in – she never saw him alive again.
Three days after his admission, Matthew told his mother and the police that he had been drugged and raped. Four days later, he was found hanging in his room.
The postmortem showed traces of 'date rape' drug GBH in Matthew's blood and four needle marks on his spine. Police hadn't taken a statement before his death, because when they arrived he had been tranquilized and was slurring. It later emerged that staff hadn't checked on Matthew for hours on the day he died, even though they were meant to look in every 15 minutes. To this day, no one has been charged.
Melanie has campaigned tirelessly for answers from the Linden Centre, where 25 people have died since 2000. Seven families claim their children have been groomed or sexually abused, and she has heard countless stories of abuse, including staff allegedly telling patients to "do it properly next time" after they self-harmed, and pulling their pants down when restraining them. The Linden Centre has been taken over by Essex Partnership University Trust (EPUT), which says the welfare of patients is paramount, that it has training in place and that a recent CQC report found it had addressed safety concerns.
Police dropped a corporate manslaughter investigation into 25 deaths, including Matthew's, in December, but said they had found "basic failings". The Parliamentary and Health Service Ombudsman is due to report findings in its investigation into the hospital this month, and Melanie is calling for a public inquiry. "It's a living nightmare," she says. "Especially when people continue to die."
Priti Patel MP, who represents Melanie's constituency, says "instead of locking people up in institutions," the Government needs to make urgent changes. "Matthew's case shows how tragedy can follow when care is not only poor but where serious errors and neglect take place."
Sir Bubb, meanwhile, says government promises to review the case of every patient in long-term seclusion, and to create a new care model, don't go far enough – all these institutions should be closed down and their patients moved into community care, as he recommended five years ago.
"The system of care in institutions – over medication, restraint and seclusion – is abusive in itself," he says. "It's Dickensian and has no place in the 21st century."
For now, people with learning disabilities and mental health conditions continue to suffer. Today, Suzy is on weekend leave and her father plans to take her to the beach. He hopes she will be transferred back to St Aubyn to resume therapy at her case review on Wednesday.
Jane, meanwhile, would love Ayla to be given bespoke care near their Welsh home and a drug-free therapy trial. Most of all, she says, "I want them to stop punishing her for being ill."
*Names have been changed
https://www.telegraph.co.uk/family/life/daughters-absolutely-petrified-children-trapped-britains-mental/
Please follow and like us: