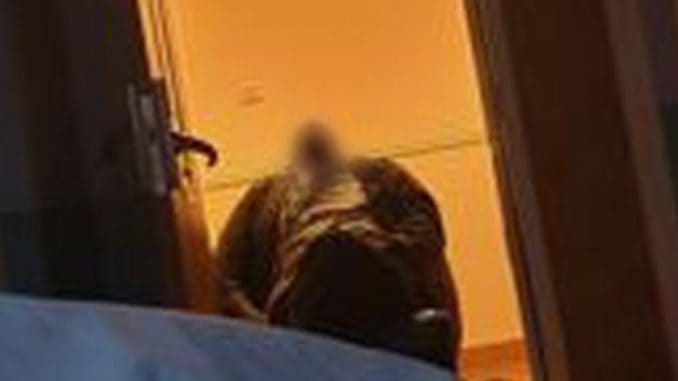 The problem is rife up and down the country, according to campaigners.
A mum whose son was found hanged at a mental health centre has handed the Daily Star Sunday a dossier of photos.
They show staff dozing while on duty in a psychiatric intensive care unit of a hospital in Essex. The photos were taken by a patient who claimed three separate care assistants fell asleep in front of her. Melanie Leahy, whose son Matt, 20, was found hanged following poor care at the same trust in 2012, said: "These are shocking photos that show that our most vulnerable mental health patients are being failed on a regular basis and no one seems to care.
"These patients are so mentally unwell that they will do anything to harm themselves and take their life. They have to be watched every minute of the day, sometimes not just by one person but by two.
"They are meant to be in a place of safety and their lives are being put at risk."
She added of the photos: "The young woman who took them was petrified.
"On the one hand her illness is compelling her to harm herself, but on the other hand she does want to get better."
A friend who was with her in the unit said: "This is going on all the time. The patients know it's wrong but there's no one to complain to. Luckily we have proof, but whether anything will change is doubtful."
Essex Partnership University NHS Foundation Trust was last year investigated by police over the deaths of 25 patients in its care. It found many patients who took their own lives while in its care had been failed, but the cases were not strong enough to bring a criminal prosecution.
However, the Health Service Ombudsman is still investigating deaths including that of Mrs Leahy's son, who wasn't monitored by staff three days before he was found dead a room of the Linden Centre in Chelmsford in 2012. An inquest found he was subject to a string of failings and missed opportunities.
https://www.dailystar.co.uk/news/latest-news/782804/suicide-watch-patients-mental-health-workers-sleeping-nhs-investigation
Please follow and like us: