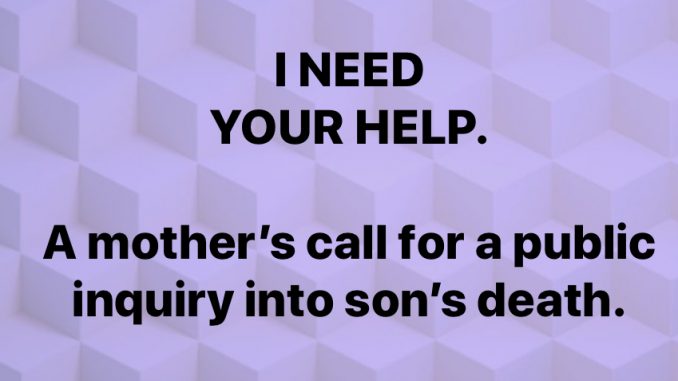 A MUM has slammed police after learning they will not prosecute anyone over the death of her son.
Essex Police had launched a probe into the deaths of 25 patients at nine mental health units run by the former North Essex Partnership University Trust since 2009.
Melanie Leahy's son Matthew was found hanging at the Linden Centre in Chelmsford in 2012.
An inquest found there had been multiple failings.
Mrs Leahy learned the police would be taking no further action just days before the sixth anniversary of Matthew's death.
She said: "It will be six years on November 15 since my son died.
"There was a whole range of emotions at that meeting. I was very emotional, very upset.
"It seemed like the only purpose it served was to crush the hopes of families.
It summed it up at the end of the meeting when one of the parents asked whether safety measures would be put in place and they said no.
"It hasn't given us any accountability. Our next option is to push for a public enquiry and to change the law.
"I know some families that are broken because of this news. It is sad."
Essex Police confirmed the deaths "did not meet the evidential threshold for manslaughter" and the Health and Safety Executive would continue its investigation.
Det Supt Stephen Jennings, of the Kent and Essex Serious Crime Directorate, said it has been a "lengthy and complex investigation".
The investigation, led by detectives from the Kent and Essex Serious Crime Directorate, began in January 2017.
Det Supt Jennings said: "We would like to acknowledge the support, patience and co-operation of all of the families concerned in this investigation.
"We fully understand it has been an extremely difficult time for them and we know our decision will not be the news they wanted to hear."
A report of Essex Police's full findings will be made available at the conclusion of the Health and Safety Executive investigation, Det Supt Jennings confirmed.
Essex Partnership University Trust (EPUT), which is the newly formed combined trust for both the north and south of the county did not attend the meeting. A spokesman refused to comment until the outcome of the investigation is published.
https://www.maldonandburnhamstandard.co.uk/news/north_essex_news/17220720.police-probe-into-deaths-at-linden-centre-concludes/
Please follow and like us: