Hello. I am Melanie, mum to Matthew Leahy.
Matthew, my son, died whilst a patient in a place of safety, almost 7 years ago. This was a few weeks before his 21st birthday. He was ready to go travelling the world.
Within 7 days of admission to a psychiatric ward, my son was dead.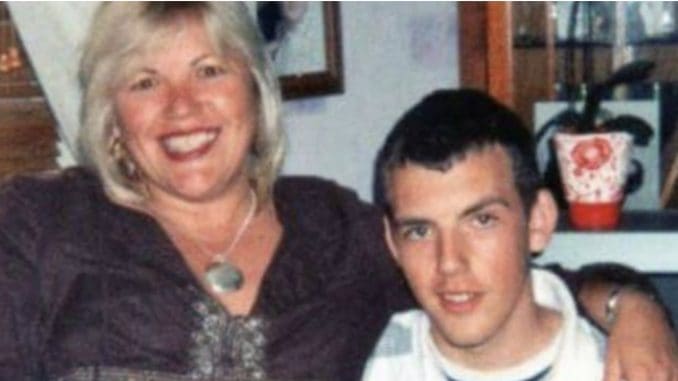 I have been fighting for answers into how he came by his death, all this time. So many questions still need answering.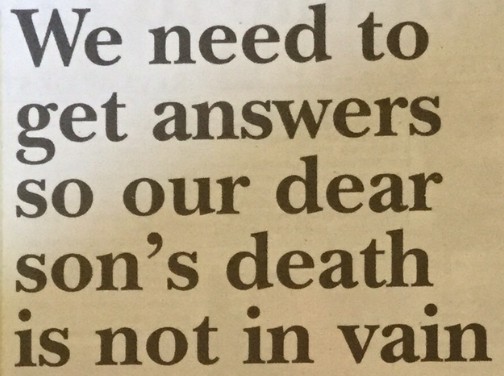 Two junior doctors could not be found, so did not attend the Inquest.
The Top Operations Manager and two nurses directly involved in my sons care, did not attend the Inquest.
Matthew had reported being drugged and raped.
He was found with the date rape drug GHB (gamma hydroxybutyrate) in his system at Post Mortem.
Matthew had four to five unexplained needle wounds in his groin.
Matthew had blood in his stomach.
Matthew had bruises above both ankles.
The ligature he was supposed to have hung with, was destroyed by police – they say – in error. No photographs had been taken. To this date it has been blue, green, white??? It was made from a blanket, a bed sheet, a pillow case??
It is reported Matthew hung from a height. (The door hinge). Yet the mark I saw on his neck in the hospital makes this highly unlikely.
The scene was not secured.
Staff were not interviewed by police after his death. An internal investigation was carried out, which has taken four and half years to prove was totally flawed and not fit for purpose.
Mental health documents were falsified after my son's death and slipped into his files.
And many, many more issues still exist.
I have exhausted all the complaints processes and in that time uncovered so many more deaths and multiple failings. These failings are not just focused on Essex. They are happening all over our country.

https://www.theguardian.com/society/2018/mar/05/hundreds-of-mental-health-patients-dying-after-nhs-care-failures
Mental health services are failing your loved ones and they need a radical shake up.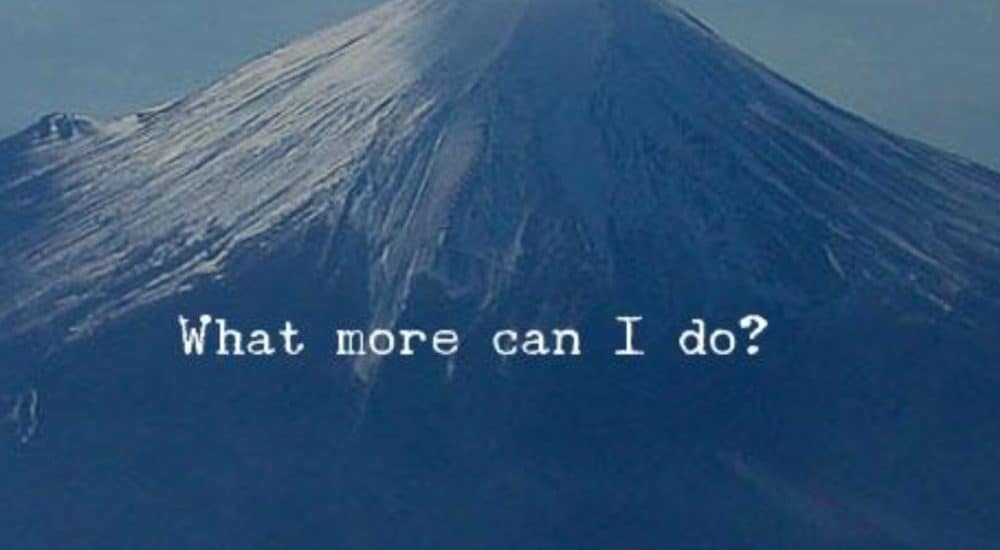 I need to take my son's death to a Public Inquiry.
My son died, many more still are. Let's work together to stop this cull on society.
Thankyou.
The government can say that these failings are a local issue, but I know that findings from a statutory public inquiry in Essex will have serious ramifications for other mental health trusts – nationwide.
We must learn from history to put an end to this miserable sequence of systemic errors in the mental health system and subsequently expose them though a public inquiry. Once uncovered it must be ensured that any recommendations made are fully and swiftly implemented.
We need action to ensure that death is never the result of not meeting someone's need.