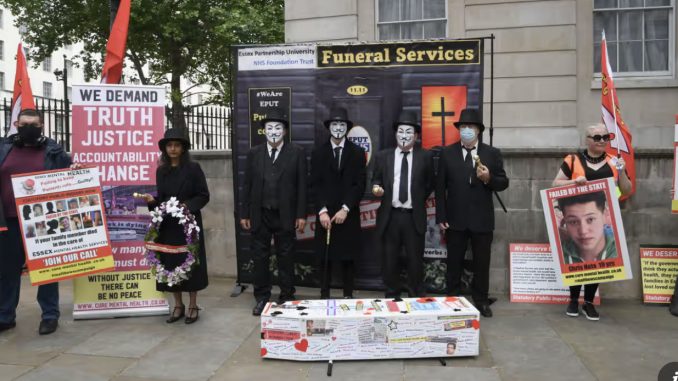 An independent inquiry into the deaths of almost 2,000 mental health patientsacross NHS trusts in Essex is to be given legal powers to compel witnesses to give evidence, after pressure from bereaved relatives and the chair of the inquiry.
On Wednesday, the health secretary, Steve Barclay, told the House of Commons that continuing serious concerns about patient safety meant that conferring statutory powers on the inquiry was the "only appropriate course of action".
Bereaved relatives, represented by Hodge, Jones and Allen (HJA), had been seeking a judicial review challenging the failure to give legal powers to the inquiry, launched in January 2021 to investigate deaths at the Essex partnership university NHS trust and its predecessors between 2000 and 2020.
Its chair, Dr Geraldine Strathdee, who Barclay said would be standing down due to personal reasons, had said she could not effectively do her job without those powers. She said only 30% of named staff – those essential witnesses involved in deaths she was investigating – had agreed to attend evidence sessions.
Barclay said he shared Strathdee's concerns. "I hope today's announcements will be of some comfort to the bereaved families who have done so much to raise awareness of the failings of mental health in Essex and elsewhere," he said. "I want them to know that this government is committed to getting them the answers they deserve."
Melanie Leahy, whose son Matthew died at Chelmsford's Linden Centre in 2012 and who has long campaigned for a statutory inquiry, said Barclay's statement "marks the start of the next chapter in our mission to find out how our loved ones could be so badly failed by those who were meant to care for them. I welcome today's long overdue government announcement, and I look forward to working with the inquiry team as they look to shape their terms of reference."
Nina Ali, a partner at HJA, said: "Pressuring the government to change track is difficult, but the families have shown it is possible. It has long been clear that a statutory public inquiry is the only way to get to the bottom of the horrific standard of care provided to patients by mental health care services in Essex."
The shadow mental health minister, Rosena Allin-Khan, welcomed the announcement but said it "beggars belief" it had taken so long.
Strathdee said legal powers would allow the inquiry "to deliver a full and robust report and make recommendations that will lead to much-needed improvements".
credit Haroon Siddique Legal affairs correspondent
Please follow and like us: