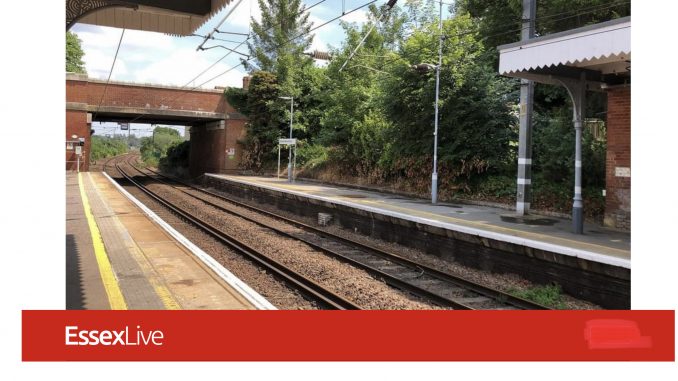 The coroner found that there was a lack of support from mental health services.
An Essex man hit by a train took his own life months after being told there 'wasn't room in a mental health hospital', an inquest has heard.

Shortly after 11am on Friday, June 26 last year, Greater Anglia services were suspended following reports of a casualty on the tracks between Harlow Town and Stansted Mountfitchet, Essex.
Shortly after the incident, British Transport Police confirmed that a person had sadly died at the scene.
The victim was named as 42-year-old Steven Regoli from Dunmow.
British Transport Police confirmed that there were no suspicious circumstances or third party involvement in Steven's death.
An inquest held on August 5 at Essex Coroner's Court in Chelmsford found that Steven had a history of mental health problems, personality disorders, depression and anxiety, which "would have likely contributed to his death."
Evidence was also presented to suggest that a lack of support from the mental health services could have contributed towards his death.
Mental health hospital 'didn't have the room'
Steven was admitted to the Priory Mental Health Hospital in Chelmsford for one week from January 24, 2020, until February 1, 2020, months before he tragically took his own life.
Three days after being released, he took an overdose of his medication.
Steven's family claimed that they wanted him to be able to stay for longer at any mental health hospital, but were told that they 'didn't have the room'.

Ian Buchannan, team manager for the community mental health team at Essex Partnership University NHS Foundation Trust (EPUT), completed a seven day SI report following Steven's death.
The court heard that Steven had overdosed 12 times in the space of a year.
Mr Buchannan also said that according to medical reports, Steven "would not engage" with staff or appointments when he was due to speak to mental health professionals.
Just eight days before the tragic incident, Steven told a mental health care coordinator that he "felt like taking his own life".
The court heard that due to the coronavirus pandemic, face to face mental health reviews couldn't be done at Steven's home and were often done remotely, for which Steven sometimes did not pick up the phone or attend.

Mr Buchannan added that mental health workers do not attend sessions if the person needing help 'is not engaged'.



Credit Essex Live Mel King
Please follow and like us: