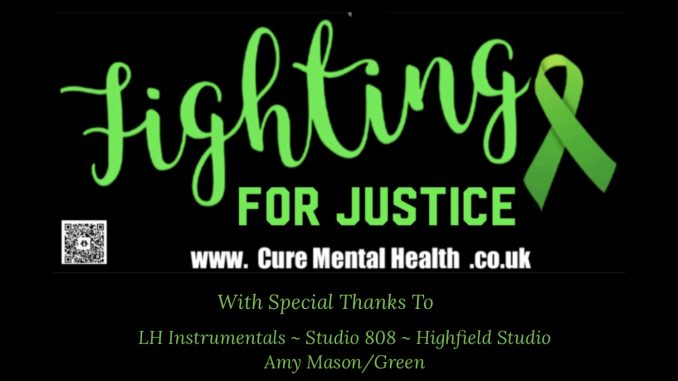 How many more will die across our nation..failed by mental health services?

Matthew lost his life whilst in a so called place of safety, under observation in hospital

We know the wards are not safe & those battling mental health lose their lives in hospitals or are hastily discharged only to lose their lives shortly after
In Matthew's name I have campaigned for answers & improvements & am at a point where we can make history by securing the first Statautory Public Inquiry into mental health services

We need this so badly since so many practices are chaotic, uncoordinated, dangerous, deliberately failing & far too often, lethal.
They just don't have to be!

WE WANT A PUBLIC INQUIRY NOT A PRIVATE DISCUSSION!

Bereaved families across Essex & the nation are backing this call.

We are heartbroken & devasted to see what should be peaceful therapeutic places of healing become torture chambers for the most vulnerable.

The complete lack of monitoring & understanding of what is truly going on not just in house, but also within community services & SEND provision is lethal and dangerous.

It is a total tragedy for all & a stain upon the nation affecting all vulnerable people young, through to old, not forgetting those on the autism spectrum.

We desperately, desperately need the full statutory public inquiry now, because we refuse to allow our loved ones to suffer & die a moment longer
We demand the government meet us, speak to us, hear us & make the right decision now – because we will not be backing down.

Please help by sharing our message & signing our petition. https://chng.it/LPVjsM2cKG

Lives depend on our success

Thankyou x
—-
JOIN OUR CAMPAIGN. www.curementalhealth.co.uk
Find Us on Facebook https://www.facebook.com/eputnhs.leahy/
Join our Facebook group: https://www.facebook.com/groups/47012…
Find us on Twitter : http://twitter.com/melanieleahy
Find us on Instagram : http://instagram.com/matthewscampaign

Matthew's Legacy Track Lyrics
Intro
"Fighting for justice, been treated like nothing,
Its proper disgusting, we gotta do something,
We want a public inquiry, not a private discussion
For those who seek to dodge the blame and feel the repercussions."
(1st Verse)
"These lyrics tell a story of corruption in society
Crisis teams but it seems they lacking capabilities
You just want a break from the insanity
Feel alone, been ignored but they won't give you clarity
Take away that bit of faith that you had left in humanity
Close to falling down 'n' losing all stability
A cry for help can lead to hell inside a facility
Professional's of mental health, where are their priorities?
A salary, sad but that's reality,
Not every single one but some are scum and that's just honesty,
Audacity, to cover up another tragedy
Alt a patient's notes 'n' what they wrote is far from factually
Agony, they been causing for these families,
My heart goes out to them and Matt I pray you rest in peace
Its ya legacy, and the truth prevails eventually
I gotta do my part coz the situations get to me."
(Chorus)
"Fighting for justice, been treated like nothing
It's proper disgusting, we gotta do something
We want a public inquiry, not a private discussion
For those who seek to dodge the blame and feel the repercussions."
"This fight is for Matthew, this fight is for us too
We want a public inquiry, not ya independent reviews
Left to pass away 'n' just a week before was introduced
Allegations of rape, sedate and no one hears you."
2nd Verse
"Sectioned, In a place supposed to keep you safe
But patients are unfortunate enough to never leave again
Speak again, breathe again, more families left to grieve again
Staff getting busy, pictures of them that they're all innocent
Too frequent, shouldn't even be a one off
Degrading people, lock the doors and make sure they can't run off
Treated inhumane, there is evidence of negligence
Detained for better health and then for some of them their life's gone
It's so wrong, report abuse and get ignored
Left there with your thoughts, there's no refuge here for you anymore
Pills will fix you up, reset the mind with chemicals
Leave you feeling rough, but the side effects are medical
Medicinal
I made sure I took mine, used to pop em twice a day
The milligram was twenty five
Still got blood everywhere serrated edge with a knife
Had to operate
I went too far, but glad I survived."
Chorus

3rd Verse
"Got these people pushing down on you
The place to make you sane but the staff would rather stand on you
There to help, been trained as well, should really change their attitudes
Nineteen failings found and that is just the case of Matthew
Young dude, a life ahead of himself
Had the whole world to see, but not a chance to excel
And there's others as well
Coz the system has failed put a patient through hell
Shift the blame from themselves."
Chorus

#matthewscampaign #statutorypublicinquiry #EssexMHdeaths #send #mentalhealth #rape #justiceformatthewleahy
Please follow and like us: