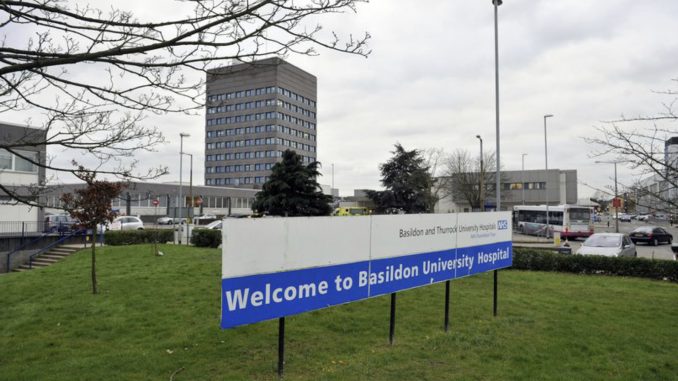 She was pronounced dead shortly after arriving at hospital.
A 12-year-old Essex girl tragically took her own life after 'struggling' with mental health issues, an inquest has heard.
Amira Temani-Lewis died in hospital after years of battling mental health problems. On May 12, 2020, emergency services rushed to Amira's home address in Billericay, Essex.
Police and ambulance arrived at the scene where CPR was performed on Amira. She was rushed to Basildon Hospital but despite best efforts of hospital staff, she was confirmed dead at 1.50pm, shortly after arrival at the hospital.
The inquest into Amira's death was heard today (May 24) by Senior Coroner for Essex, Lincoln Brookes, at Essex Coroners Court in Chelmsford, Essex. 
The court heard that a child abuse investigation team were also called to conduct a report, which is a usual procedure under the circumstances when a young person dies of 'unnatural causes'.
Detective Inspector at Essex Police Andy Clarkson, led the investigation alongside the child abuse investigation team, but they found nothing suspicious nor worrying about the conditions Amira was living in. DI Clarkson attended the inquest to give evidence.
Amira had taken herself off to her bedroom while her mother slept and sadly, during that time, Amira had attempted to take her own life. The court heard that Amira had ADHD, for which she was prescribed medication for.
She was also a 'young carer' for her mum and that she struggled during lockdown and had known mental health issues.
When Amira was six years old, she had previously told social service workers that she 'wanted to die', the court heard.
A child death review meeting was conducted, which asked why Amira was a carer at 12-years-old and why the family did not have assistance.
The court heard that social services did give Amira counselling, but it stopped about a year before she tragically took her own life.
A non-invasive post mortem examination was conducted at Basildon Hospital by Doctor Gupta, who found the medical cause of death to be 1A hanging. 
Toxicology reports found no compounds in Amira's body, suggesting that she did not take her ADHD medication. The court heard that it was 'unclear' what could happen to her state of mind when her medication was not taken.
Coroner Brookes concluded that on the 'balance of probability', Amira died as a result of intending to take her own life. Her death was recorded as suicide.
Credit Essex Live
Please follow and like us: