Yvette Greenway, Joint CEO of SOS Silence of Suicide says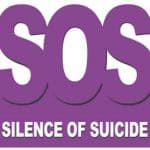 "Matthew's case highlights the critical need for more robust safeguarding of mental health patients.
All patients deserve the very best care and support, and where failings, sometimes fatal as in Matthew's distressing case, have occured, it is imperative that everyone working across the mental health spectrum acknowledges and addresses these.
Unexplained deaths must be subject to a public inquiry; it is only through this platform that answers, achieved through transparency of information, can identify shortcomings and accountability, which will hopefully drive forward much needed improvements in psychiatric care.
SOS Silence of Suicide fully supports Matthew's family in their quest for answers and justice"