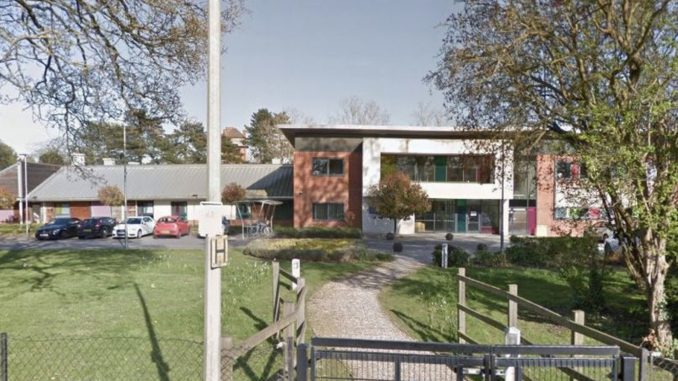 Her mental health 'deteriorated quickly', a court heard
More could have been done" to prevent the death of a teenage girl who tragically took her own life in a mental health unit, an inquest has heard.
Emergency services rushed to the St Aubyns Centre in Colchester just after 11pm on September 27, 2019, following reports of a girl found hanging.
Upon arrival, paramedics and police officers found 14-year-old Madison Naylor unresponsive; she was sadly pronounced dead.
Read more: Essex grandad took own life 3 weeks after leaving mental health ward
The scene was "chaotic", according to Mark Dixon, a paramedic who attended the unit and who spoke at the second day of the inquest yesterday (July 28).
According to Mr Dixon, CPR was already being performed when paramedics arrived. However, he told the court actually getting to the site of the tragic incident proved a "challenge" due to a number of locked doors within the mental health unit.
Another witness, Mark Dyer, also presented evidence during the second day of the inquest at the Essex County Council Chambers.
Mr Dyer is a charge nurse on Larkwood Ward – a secure mental health ward where Madison was staying. He was in charge on the day of the incident.
'Frequent times she had made a ligature'
Mr Dyer had spent one-on-one time with Madison and claimed to have built a rapport with her, managing to layout goals she wanted to achieve when leaving the unit.
One week before Madison's death, Mr Dyer alleges to have had a conversation with her where they spoke of a "frequent" number of times she had made or used a ligature.
He stated that Madison was "surprised" to hear that there had been 35 recorded incidents. However, not every time Madison had self-harmed was recorded on the incident log.
The court heard that on the same day of her death, Madison had made a ligature just hours before – this incident was not recorded.
The court also heard that there should have been a "clear plan" to be rolled out after a ligature attempt, including documents to be filled out stating the time and date of the event. It was also revealed several documents were incomplete in relation to a number of attempts.
Mr Dyer also stated he believed the frequency of these incidents was because of the high level of aftercare she received as a result.
Madison reportedly would "tie a ligature in front of care staff in the common room to obtain the attention she craved."
Mr Dyer, however, stated that he did not believe Madison had the intention of killing herself that night because of her "presentation", adding that she was "bantering and being cheeky to staff".
Madison's specialist psychological therapist at St Aybyns Centre, David Sharp, also agreed, stating that Madison "didn't present herself as someone profoundly suicidal".
'Madison had suicidal thoughts'
However, the court also heard that Madison previously had suicidal thoughts.
Madison was encouraged to write her feelings down on paper, which Mr Dyer stated she found "useful", but she was "unwilling to share with staff the content of the letters and would often destroy them."
However, after Madison's death, a note was found in her room expressing suicidal thoughts.
Mr Dyer also said that he was "concerned about the staffing levels", adding that they had a lack of staff to conduct all the needs of the unit.
The court heard that Madison would require constant supervision due to her 'high risk', and a care plan should be put in place including sitting with her until she was calm and then monitor her observations.
Mental health 'deteriorated quickly'
Madison's mental health issues emerged in the year her self-harming began. However, Mr Dyer stated that he "believes the night was an act of self-harm rather than to kill herself".
The court heard that Madison often "masked" her true emotions and that she "had a playful exterior but underneath was hiding a lot of her true feelings."
John Mulhall, a cognitive analytic therapist at St Aybyns Centre, stated that Madison's mental health quickly deteriorated. He added that it was "unusual to see someone of that age deteriorate so quickly".
In the aftermath of Madison's death, Essex Partnership University NHS Foundation Trust (EPUT) has since conducted an investigation and implemented around 20 recommendations.
Ian Carr from EPUT outlined the measures within the review, including some now in place to prevent a similar death to Madison.
The first recommendation included providing staff with the care plans of patients at risk and give them the education needed to put together a comprehensive care plan with the relevant information.
Mr Carr stated that the recommendation was made because "more could be done to provide more information in the care plan".
The quality review into the unit, conducted by EPUT, also stated that there could have been an "improvement in compliance of mandatory training and record-keeping of patients".
Recording of ligature incidents was also highlighted within the review, with EPUT stating that when a ligature is created by a patient, notes need to be made by staff, grading by severity.
They found that there was "not enough detail" when recording the incidents, or some may not have been recorded at all.https://get-latest.convrse.media/?url=https%3A%2F%2Fwww.essexlive.news%2Fnews%2Fessex-news%2Fessex-girl-14-tragically-takes-5707556&cre=bottom&cip=47&view=web
However, Mr Carr stated that staff now, since the review, "always report incidents clearly and in line with trust policy".
Mr Carr added that "enormous improvement of reports" have been made since the recommendations were implemented.
Additionally, in relation to staffing issues, the observation policy has been reviewed and amended to ensure staff do not have additional roles when they are required to observe a patient. This is to ensure that those who require constant supervision are not left alone.
He noted that one member of staff on the night Madison died had agreed to work a shift due to low staffing. Nurses from other agencies were also called in to help due to the low staffing levels. Mr Carr added that there should always be a member of staff who is trained in "basic life support" on each shift.
The inquest continues.
CREDIT MEL KING – ESSEX LIVE
Please follow and like us: