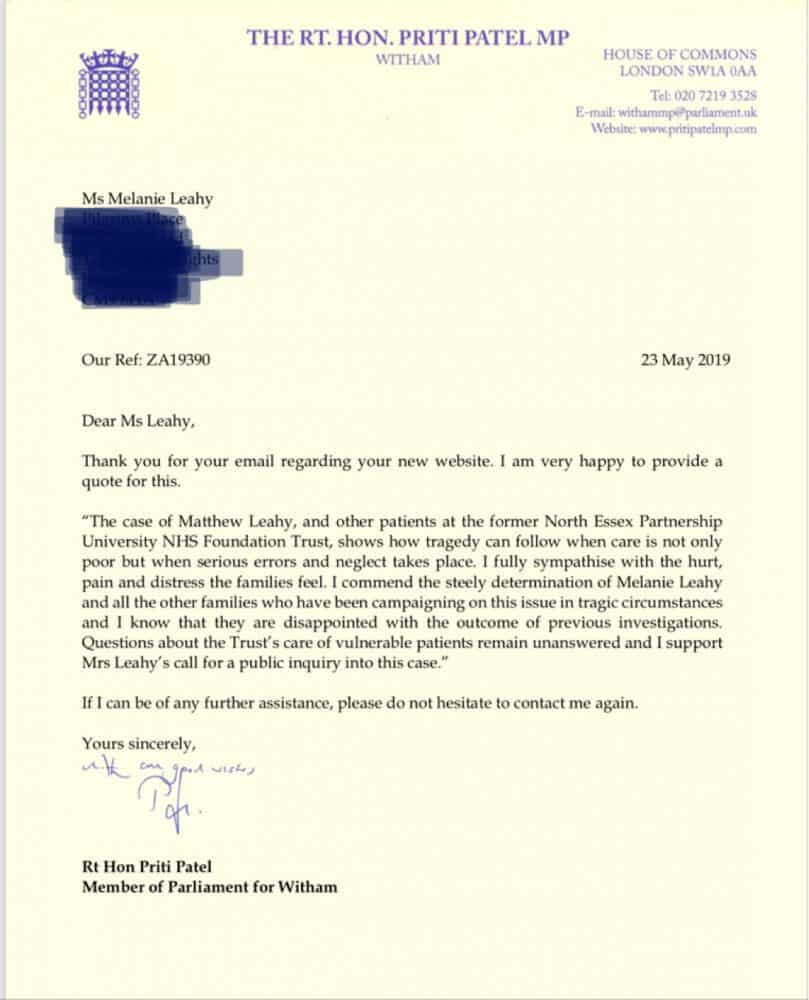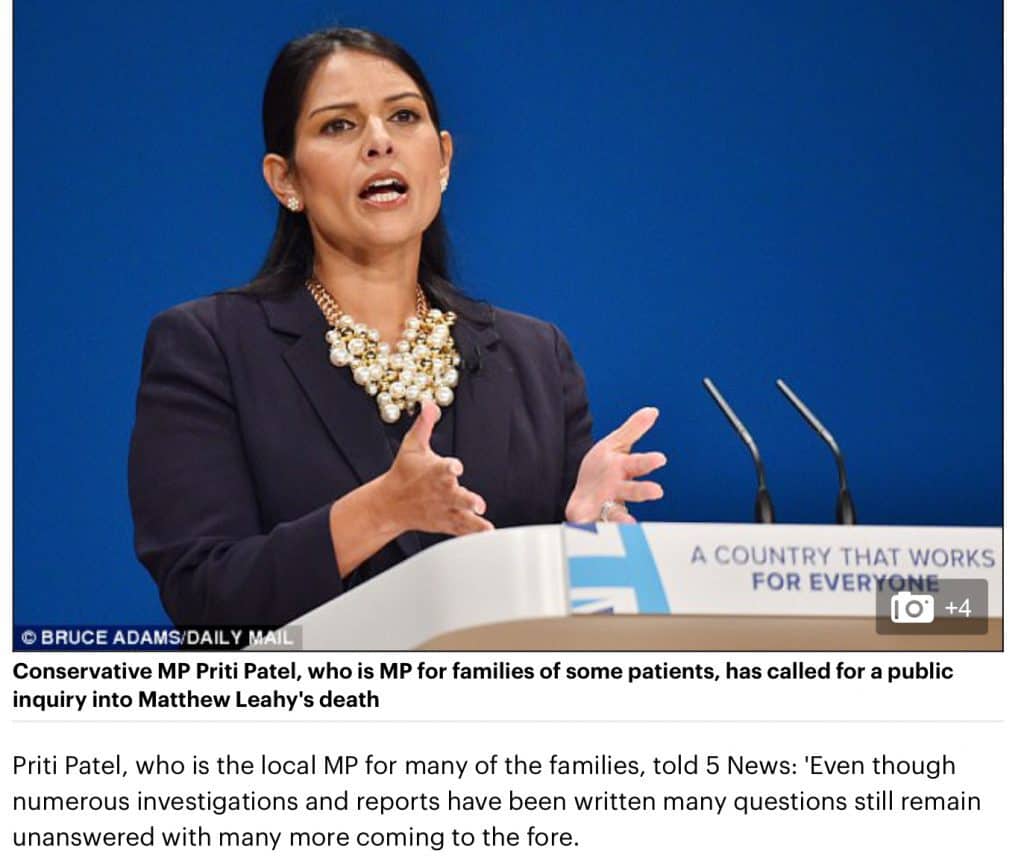 MP Priti Patel has been behind my son's case since the beginning and did get it mentioned in Parliament once before.
Read here:-
Priti said…
"Some legacy issues have recently been well documented in the media, but I have a constituent, Mrs Melanie Leahy, who lost her son, Matthew, in the most tragic circumstances while he was being treated by the trust. "
"on mental health services, the Minister will be aware of the situation with Essex Partnership University NHS Foundation Trust, which was established last year from a merger of two separate mental health trusts covering north and south Essex. "
"I have raised this case over a number of years, and the Government will know all the background to it. Police inquiries are being made into his death and into several other deaths as well. "
"I urge the Minister to keep the historical cases under review, so that affected families are supported, we learn from past mistakes and robust action takes place where there has been neglect."
Response from The Minster For Health (Stephen Barclay).
"My right hon. Friend also mentioned a specific constituency case. I absolutely agree that we need to learn from past issues where they arise. As she will know, the Secretary of State has given great leadership on patient safety. It is something that he has personally challenged within the NHS family, and he is rightly putting it at the heart of the Government's agenda."

Witham MP Priti Patel expressed her concerns about the Linden Center to the Secretary of State for Health.
Priti, said,"I have been supporting Melanie Leahy, during what has been a horrific time for her."
"Serious questions have been raised about her son's treatment at the Linden Center and his death, along with other fatalities and injuries sustained by patients being treated by the North Essex Partnership NHS Foundation Trust."
"These issues have been raised with the Trust directly as well as the Police and the Department of Health."
"I will continue to support Mrs Leahy and any other patients and family members of patients with concerns about the Trust, should get in touch."
"I offer my sincere thanks To Priti. And pray we can push this public inquiry through." Melanie Leahy