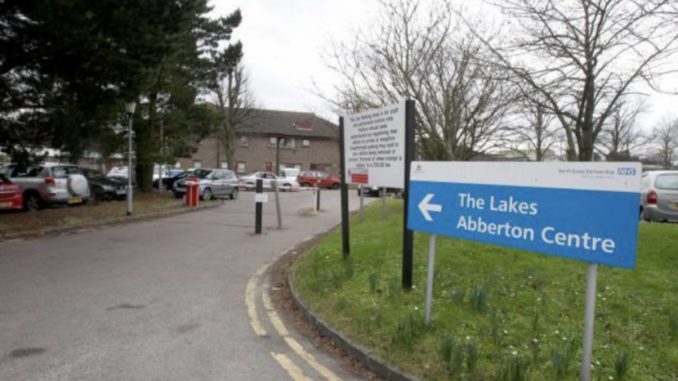 A WOMAN who was stripped naked and placed in seclusion in a mental health hospital has told how she felt "scared and ashamed" by the way she was treated.
Leanne Kirk, 30, says her mental health has improved after a stay at The Lakes hospital, in Colchester, in January 2019.
But she has made a complaint to the Parliamentary and Health Service Ombudsman over the standard of her care.
In a report setting out the ombudsman's provisional findings, shown to the Gazette by Mrs Kirk, some failings were found on the part of Essex Partnership University NHS Foundation Trust.
Reacting to the report, Mrs Kirk said: "The system is letting people down when they are at their most vulnerable.
"I was at a time in my life where I needed the care and support, instead they threw me in seclusion fully naked – it left me scared and ashamed."
The report reads: "We found a failing in the issues when the trust unclothed Mrs Kirk and did not give her anti-ligature clothing.
"We recognise this affected Mrs Kirk's privacy and dignity. It caused Mrs Kirk to feel disrespected and degraded."
Mrs Kirk was sectioned and admitted to The Lakes in December 2018 as she needed urgent treatment for a mental health disorder. She was discharged the next month, but remained a voluntary patient.
She told how she returned to The Lakes in January 2019 with her mother-in-law to attend a discharge meeting. The report detailed how Mrs Kirk took an overdose just days later.
Upon Mrs Kirk's return to The Lakes on January 17, her husband alleged staff stripped her naked and did not give her a blanket until one hour later.
In the report, the trust confirmed it did place Mrs Kirk in seclusion as a last resort and did remove her clothing for her own safety.
The ombudsman acknowledged it was an appropriate step, but found the trust "should have done more" to protect her dignity.
In its provisional findings, the ombudsman said: "Our current thinking is that within four weeks of our final report, the trust pay Mr and Mrs Kirk a financial remedy of £250.
This is for the injustice it caused to them by not following the relevant standards and guidance when it unclothed and did not provide anti-ligature clothing."
"The trust said it could not comment until the investigation into the complaint had concluded."
Credit By Tom Dalby  @tomd575Crime Reporter
Article here
Please follow and like us: