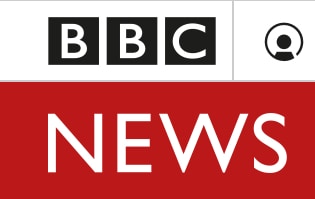 By Simon Cox & Anna Meisel
File on 4Published20 March 2018
A BBC investigation has uncovered allegations of staff at a mental health trust in Essex bringing in drugs for vulnerable patients.
The BBC was told Class A drugs had been brought on to secure, locked wards – and that the trust had been alerted.
The Essex Partnership University NHS Foundation Trust (EPUT) has launched an inquiry into the allegations.
It said it was unaware of them and that it worked with Essex police liaison officers to monitor issues.
Relatives and patients claimed drugs were rife at some of the mental health units run by EPUT.
'Misbehaviour'
Jane's (not her real name) daughter was able to obtain drugs while she was on a locked ward and had to be taken to accident and emergency as a result.
"Obviously that was extremely worrying, that this could be happening when she was supposed to be being kept safe," Jane said.
"There was no investigation. It was more seen as a misbehaviour on the part of my daughter rather than an issue that the trust was dealing with."
Karen (not her real name) has been a patient at the trust for three years and said she had been offered drugs.
She said staff were well aware of this, particularly when cannabis was being smoked.
"There was a very, very strong smell of cannabis throughout the whole ward and the staff were aware of the smell, but they didn't do anything about it," she said.
Karen claimed staff did not only condone drugs in some units, but that other patients told her staff were supplying their drugs.
"When I've asked them how they've got them because they're not allowed out they said, 'oh, so-and-so has done it and named a number of people, they've named the staff'."
The BBC was told by other sources that trust managers had been alerted to Class A drugs on secure wards and were told on at least one occasion that it was staff who had brought in the drugs.
The trust told the BBC it was unaware of any allegations regarding staff involvement with illicit drugs being brought on to its facilities.
After receiving our allegations, it has now opened an investigation.
The Trust said it had recently strengthened its search policy and that CCTV and drug sniffer dogs are used to deter drugs and alcohol getting into units.
Sexual relationships
The trust is also facing new allegations of patients engaging in sexual relationships with staff.
Karen said she had been in a relationship with a healthcare worker for five months.
"He was bringing me my phone charger, bringing me in Lucozade and putting alcohol in it and getting me drunk.
"No-one – no-one picked up on anything. No-one questioned anything. No-one said a word."
A trust spokesperson said they could not comment on individual cases because of strict confidentiality rules.
They added that if an allegation was made against a member of staff they would "follow the national and local safeguarding advice on investigating it and reporting it".
Relatives also told the BBC about sex happening between patients on mixed wards and this resulted in a sexual assault case being reported to the trust.
The trust said inappropriate sexual contact between patients is treated as a safeguarding matter.
In the past year it has investigated 13 cases involving sexual contact between patients – four have been sent to the police including one alleged sexual assault.
Please follow and like us: